---
Internet Trolling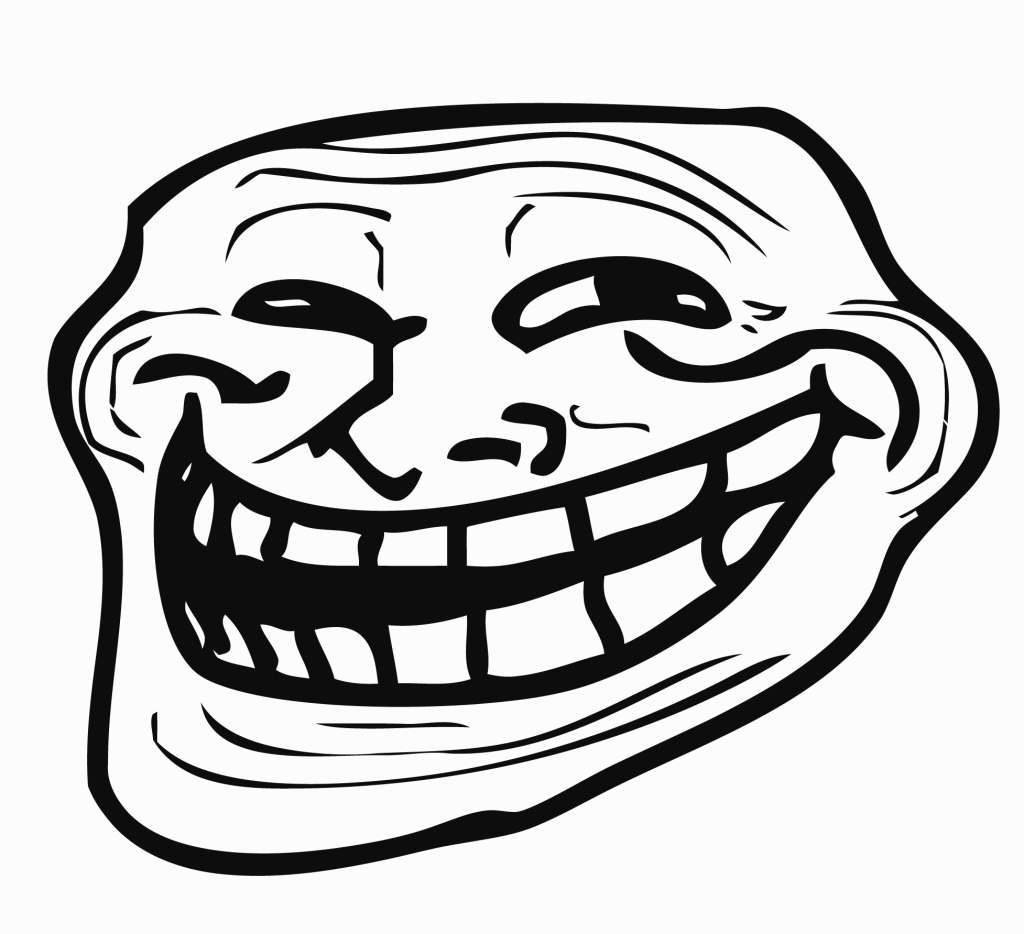 To those who don't know, the above trollface is frequently used to indicate trolling in contemporary internet culture. Trolling is common through the internet, from the most obscure of forums to the most popular social media sites. Put simply, Internet trolling is someone who postsmessages in any online community with the intention of provoking others into some kind of emotional response (usually anger). The message could be off topic, or personal, pointing out flaws or insecurities int he intended target, or calling them out on their beliefs. There are Internet memes that make 'trolling' into a hilarious past time to be scoffed at, but the truth of the matter is that trolling in it's purest form is unethical. It is not just a willing desire to not just emotionally harm others, but an obvious power tactic and gives the person trolling a feeling of control. But why? To what ends, and for what purpose? Trolling is maddening in that regard, when it is done seriously and intensely with the intent to wound others deeply.
It could very well be that the anonymity factor of the Internet gives people the courage to both post things they wouldn't necessarily say in real life. But that hardly seems like a vital enough excuse, especially when (especially prevalent on tumblr) there are people who are so wounded by the hatred and taunting that anonymous posters give them that they decide to take their own lives. That is not something that can be contributed to a lack of strength in their character, but the fact that there are people out there who will constantly harass others online to that breaking point with such callous disregard is frightening.
Internet bullying/trolling is something that needs to be stopped, and it calls for more than a 'trollface' to lighten that burden.